From the snow-peaked Italian Alps in the north to the turquoise blue waters of Sardinia and Sicily in the south, the landscape of Italy is about as diverse as it gets. There are a lot of features of this great country that many tourists don't even realize, so in this post we're giving a quick review of a few of the regions where we can offer guided culinary tours so you may become more familiar with your options.  
Let's start with some of the better-known regions:
​
Emilia-Romagna – This region is one of the wealthiest in Italy and is known for the cities of Modena, Parma, Ferrara, Bologna, and Ravenna. Spanning almost the entire width of the Italian Peninsula—from the Adriatic coast on the east to nearly the Tirreno coast on the west—there's a lot of diversity in this region. Here you'll find some of Italy's famous products, such as Ferrari, Lamborghini, Maserati cars, Ducati motorcycles, as well as balsamic vinegar, Prosciutto di Parma (or Parma ham, as you prefer) and "the king" Parmigiano Reggiano cheese, not to mention Sangiovese and other regional wines.
As a tourist, there's practically something here for everyone. Whether you fancy touring luxury car museums or taking one for a drive on the test track, or even sampling and touring where some of Italy's most iconic food products are produced, Emilia-Romagna has plenty of options to fill your agenda and your stomach.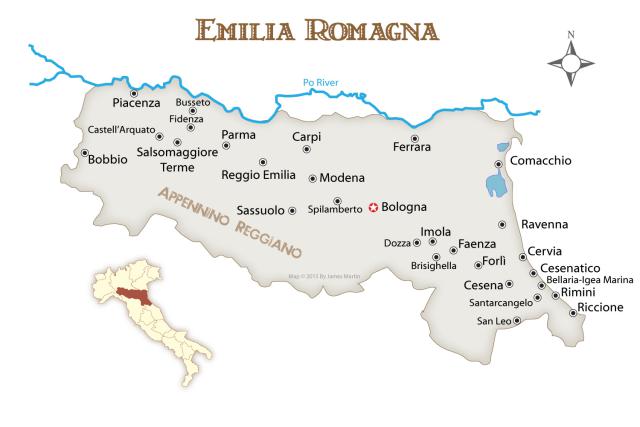 Photo Source: GoItaly.About.com
Umbria – Umbria's proximity to Tuscany and its similar stunning landscapes, culinary delights, and rich culture make it another of Italy's highly visited regions. Some of the well-known attractions here are the cities of Perugia and Assisi. Assisi is the birthplace of St. Francis and it is considered a holy place by many pilgrims and a sacred destination.
​
Umbria is sometimes called the country's "green heart" because of its dense forests, quintessential medieval hill towns, and regional cuisine, which includes foraged black truffles, extra virgin olive oil, and unique wines such as the superb Sagrantino di Montefalco.​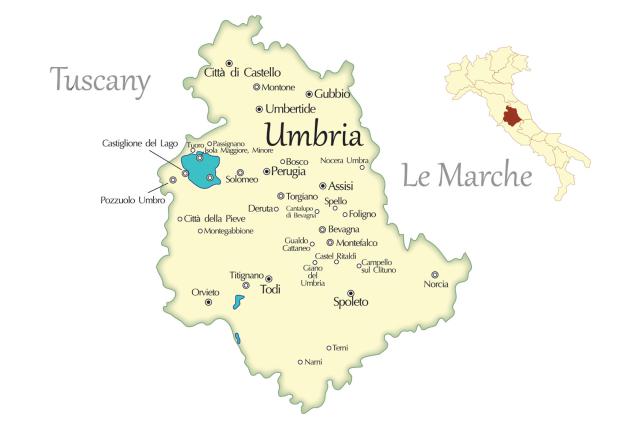 Photo Source: GoItaly.About.com
Veneto – One of the most northern regions of Italy. Its capital is Venice, with its magnificent canals and bridges, an iconic symbol of the country. Prosecco, one of Italy's finest white sparkling wines, is a product of this region and the most-known Italian wine. And while Venice is one of the most visited cities in the region, Verona—the setting for Shakespeare's Romeo and Juliet—also calls Veneto home.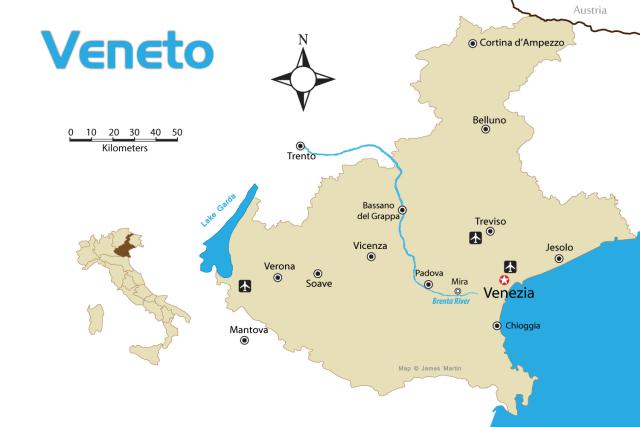 Please visit part two of our regional review to read about a few other Italian regions you might not be as familiar with!
Are you interested in visiting any of these regions? Allow Bluone to be your guide for authentic Italian food, wine, points of interest, and more!