In part one of this blog series, we talked about a few of the better-known regions of Italy. In this post, we'll continue with a few other Italian regions so you can get to know a side of Italy that you might not be familiar with!
Piedmont (Piemonte) – The capital city of this region, Turin, was the host city for 2006 Winter Olympics. Interestingly enough, Turin is also the birthplace of Italian cinema with the first cinema screening occurring here in 1896.
​Piedmont (Piemonte) is known for its gourmet cuisine that includes truffles, fine wines like Barolo, and a wide range of sophisticated cheeses. In fact, the Piedmont region produces 50 different varieties of regional cheeses!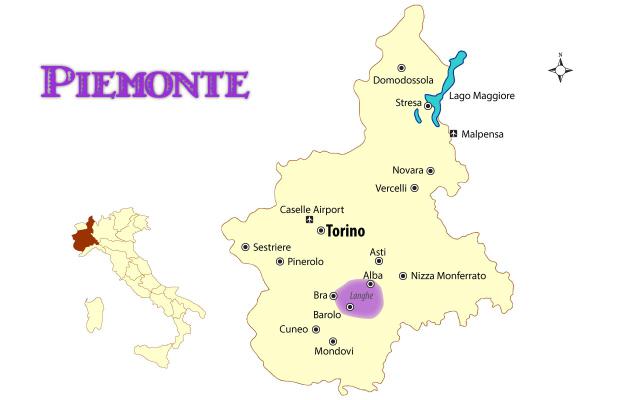 Photo Source: GoItaly.About.com
Le Marche – Located near the center of the country on the Adriatic coast, this hilly region isn't heavily frequented by tourists. However, it has a history that goes back to the fourth century BC when it was inhabited by a tribe of Gauls.
​Even though you probably won't find crowds of tourists here, that doesn't mean Le Marche doesn't have a lot to offer. It's full of history and geographical beauty. Urbino, the hometown of famous artist Raphael, is an ideal destination for anyone who enjoys renaissance art and history.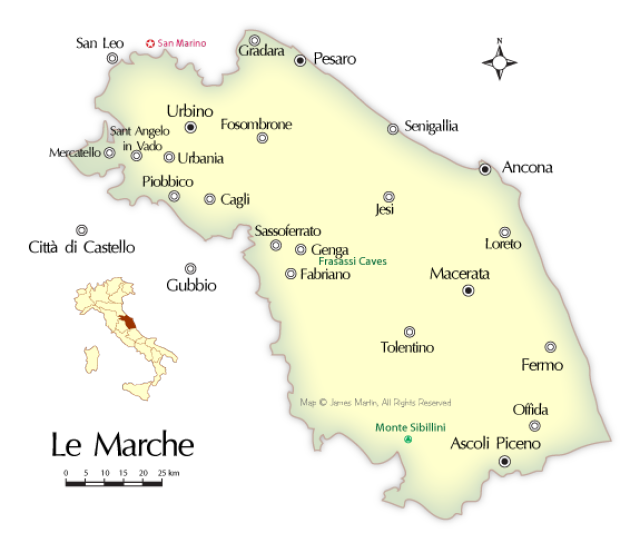 Photo Source: GoItaly.About.com
Puglia – This coastal region is the very southeastern corner of the country. Its history goes back to the 8th century BC with the Mycenaean Greeks and is considered one of the richest archaeological regions in Italy.

​A popular tourist attraction here is the trulli of Alberobello—​these white dry stone huts with conical roofs were designated as a UNESCO World Heritage site in 1996. Lecce, one of the more popular cities in this region, is often called the "Florence of the South" for its heavy baroque influence and history.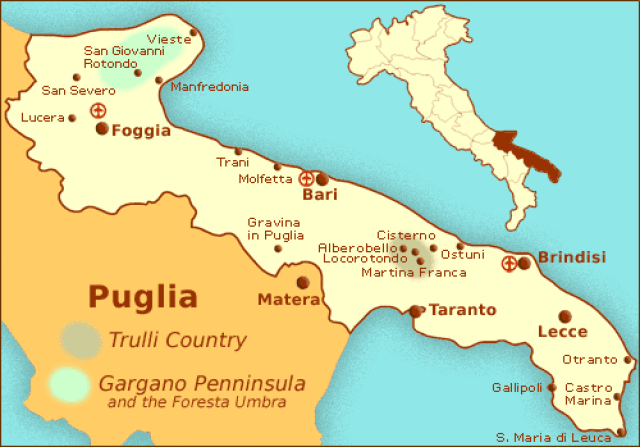 We hope these posts have helped you learn more about this great country! Which region of Italy do you most want to visit? Let us help you plan your dream trip to Italy!